Dr. Mary DeRaedt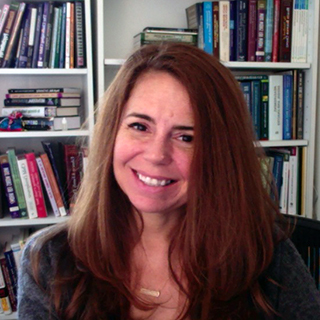 Dr. Mary DeRaedt
Clinical Assistant Professor, Counseling and Human Development
---
School: Graduate School of Education and Human Development
Department: Counseling and Human Development
Contact:
Dr. Mary DeRaedt is a Licensed Professional Counselor (LPC) in Virginia and a Nationally Certified Counselor (NCC) with a Doctorate in Counseling and Supervision. She serves as a Clinical Assistant Professor and Director of the Master's in School Counseling Program at George Washington University. Dr. DeRaedt earned her bachelor's degree in Education and Master of Science in Mental Health Counseling at Purdue University. Her doctoral work was completed at the George Washington University where she focused on effective trauma and coping, anxiety, non-suicidal self-injury, depression, behavior disorders and disordered eating. Dr. DeRaedt has focused her research on trauma and international counseling issues including the impact of crisis and conflict on children and humanitarian workers. She has worked and researched in Lebanon with a local NGO to promote trauma recovery for Syrian refugee children, in Uganda providing training for peer counselors providing services to rural and underserved populations, and with first responders to multiple disasters around the world providing trauma education and self-care training. The overarching goal of her research is to understand and mitigate the impact of trauma on those who are exposed to dangerous conditions and those who rush in to help afterward.
Dr. DeRaedt continues to provide clinical services through her private practice. She is trained in Theraplay, Dialectical Behavior Therapy (DBT), Narrative Therapy, Psychological First Aid, Core Humanitarian Principles, Trauma Focused Cognitive Behavior Therapy (TF-CBT), Integrative Trauma Focused Play Therapy, Parent Child Reunification Therapy, Early Mental Health Assessment (ages 0-5), Sand Tray Therapy, Trauma Assessment and Child-Parent Relationship Therapy (CPRT), Child-Centered Play Therapy (CCPT), and Extended Play Based Developmental Assessment (EPBDA). In partnership with the Creative Affairs Office of the District of Columbia, Dr. DeRaedt has co-created the Care for Creatives program. This partnership provides much needed mental health education and support to creatives in Washington, DC as well as expanded skills to clinical interns in the Counseling and Human Development Department of the Graduate School of Education and Human Development. Dr. DeRaedt is also dedicated to training and supervising the next generation of professional counselors to be trauma-informed and developmentally focused. She teaches courses in play therapy, trauma and crisis intervention, child and adolescent development, family therapy, internship in clinical supervision and human sexuality. She is a supervisor to clinicians across Virginia and Washington D.C. She is a registered supervisor in VA and is currently awaiting final certification as a Registered Play Therapist – Supervisor.
Dr. DeRaedt has also published articles addressing adult issues in the magazine The Capitol Standard.
---
Ph.D., The George Washington University
M.S., Purdue University
B.A., Purdue University
Zeglin, R. J., DeRaedt, M. R., & Lanthier, R. P. (2015). Does having children moderate the effect of child sexual abuse on depression? Journal of Child Sexual Abuse, 24(6), 607-626. doi:10.1080/10538712.2015.1057664
DeRaedt, M. R. (2018) Factors influencing pathological dissociative features in Syrian refugee children, (Doctoral Dissertation)
Presenter (September, 2019) Creating Healing Trauma Narratives, Annual Conference of the European Branch of the American Counseling Association EB-ACA, Vienna, Austria
Presenter (June, 2019) Treating Traumatic Dissociation, Mid-Atlantic Play Therapy Training Institute, Arlington, VA
Presenter (June, 2019) Effective & Innovative Play Therapy Techniques: A Panel Presentation, Mid-Atlantic Play Therapy Training Institute, Arlington, VA
Presenter (May, 2019) Resilient Refugee Youth Voices: Trauma and Resilience, National Refugee Resettlement Affiliate Network Training and Conference
Presenter (Oct, 2018) Trauma, Dissociation, and Refugee Children: Understanding and Treatment, Annual Conference of the European Branch of the American Counseling Association EB-ACA, Athens, Greece
Presenter (June, 2018) Pathological Dissociation in Refugee Populations Mid-Atlantic Play Therapy Training Institute, Arlington, VA
Keynote Speaker (July, 2016) Trauma Informed Classrooms, Annual Teachers Conference, Beirut Lebanon
Symposium (June, 2017) Choosing an Effective Play Therapy Model: Understanding their Strengths and Differences, Annual Mid-Atlantic Play Therapy Training Institute
Symposium (July 2017) Contributor, Meaning Making in a Time of Terrorism, American Mental Health Counseling Association Annual Meeting.. Washington, DC.
Invited Paper (June/July 2015) Co-Author, Meaning Making as a Therapeutic Healing Factor. Conference on Psychological Treatments for Victims of Terrorism. Universida Complutense de Madrid.
October 2023 - Dr. Mary DeRaedt was invited to provide trauma informed care training and Sand Tray instruction for the counselors working for the NGO Finemind in Agago, Uganda. She is also partnering with them to do research demonstrating the effectiveness of their approach. Dr. DeRaedt has devoted her career to understanding and addressing trauma, especially in refugee children.
April 2023 - Dr. Mary DeRaedt was invited to serve on the Editorial Review Board of the Trauma Counseling and Resilience Journal, the official journal of the International Association for Resilience and Trauma Counseling, a division of the American Counseling Association.