Master's and Graduate Certificate in Israel Education
Advancing Excellence in Israel Education
The profession of Israel education combines several diverse fields, among them Israel studies, philosophy of education, curriculum development and pedagogy, educational leadership, and theories and practices of working with people.
Created through a partnership between The iCenter and the George Washington University, with generous support from the Marcus Foundation, our Israel Education program is the first of its kind to be offered at a major university in the U.S. It brings together cohorts of Jewish educators, leaders and changemakers to learn new methods and techniques for Israel education.
Program participants earn a graduate certificate following the successful completion of 15 credits of coursework in Year 1. Academically eligible students may advance to the master's degree, an additional 15 credits of coursework in Year 2. 
The program incorporates a focus on experiential education in informal educational venues, which are a growing niche within the Jewish education enterprise, as well as formal educational activities. We invite you to also explore our Master's in Experiential Jewish Education.

Accessible + Flexible
- Generous merit scholarships are offered for all students.
- The hybrid learning structure is designed to accommodate working professionals.

Commitment to Collaborative Learning
The cohort model allows peers to collaborate, learn from each other, and develop a professional network. We believe students are active participants in their own learning, and through that, can become partners in forging new directions in the field.

Renowned Faculty
Learn with and from faculty members who are active and experienced working professionals with real-world insights into the field of Israel education.
Our Israel Education program offers a unique model of advanced professional studies for this emerging and exciting field, featuring an intensive learning experience in Israel, vision-based learning, and individualized mentoring.
Outside of GW's formal study of Jewish history, politics and culture, the university has a strong Jewish community among its student population. With approximately 20% of students identifying as Jewish, supporting Jewish education and student life is a priority at GW.
Master of Arts in Education and Human Development in the Field of Israel Education
-and/or-
Graduate Certificate in Israel Education
Our Mission

The program's mission is to develop a new cadre of significant educators who can help shape the historic relationship between Israel and American Jewry into the twenty-first century.

Graduate Certificate Curriculum

The following requirements must be fulfilled: 15 credits in required courses. (The program will run over the course of one academic year, including a fall, spring, and summer session.)

Code
Title
Required
 
Three online courses (Fall and Spring):
EDUC 6803
Introduction to Experiential Jewish Education
EDUC 6811
Foundations of Contemporary Israel
EDUC 6812
American Jews and Modern Israel
Two three-day intensive face-to-face seminars on site (Fall):
EDUC 6810
Paideia and Jewish Education
An 8-day learning experience in Israel (Summer):
EDUC 6813
The Israel Educational Experience

Master's Degree Curriculum

The following requirements must be fulfilled: 30 credits, including 24 credits in required courses and 6 credits in elective courses.

Code
Title

Required

EDUC 6803 - online
Introduction to Experiential Jewish Education  (included in grad cert.)
EDUC 6804
Applied Research in Experiential Jewish Education
EDUC 6810
Paideia and Jewish Education  (included in grad cert.)
EDUC 6811 - online
Foundations of Contemporary Israel  (included in grad cert.)
EDUC 6812
American Jews and Modern Israel  (included in grad cert.)
EDUC 6813
The Israel Educational Experience  (included in grad cert.)
EDUC 6814 - online
Teaching and Learning Hebrew Language
EDUC 6815 - 4-day on-site seminar (Spring)
Culturalism and Israel Education
EDUC 6816 - online
Professional Portfolio in Israel Education

Electives

6 credits of elective courses, selected in consultation with advisor* 
(Including new course offering: EDUC 6100 Multidimensional Approaches to Israel Education - online)

*Non native Hebrew speakers will take an assessment upon admission. Students testing below level ג, will enroll in Hebrew. Those ג or above have the option to enroll in Hebrew language.

Program Outcomes

The learning outcomes and goals of the Israel Education program are:

Apply vision-based learning concepts to practical educational strategies.
Critically evaluate existing issues and practices in the field of Israel education.
Design experiential education programs and activities that emphasize the centrality of Israel to Jewish education, civilization, and life.
Evaluate the needs and interests of policy makers, philanthropists, professional and lay leadership, and rank and file members of the contemporary Jewish community regarding Jewish education and Jewish life.
Understand the historical and contemporary politics, culture, and geography of Israel, and apply this knowledge to the development of educational activities.
Apply the foundational principles, pedagogies and tools of Israel education to formal and informal Jewish educational environments.
GSEHD's Office of Admissions invites you to apply for a spot in our program. Please note, applications for Cohort 7 will open in early 2024.
All applicants must first complete a prescreening process with our partner organization, The iCenter. The full application process is as follows:
Step 1: Complete The iCenter's prescreen online application.
Step 2: Select applicants are invited to interview with program staff and faculty. Prior to the interview, applicants are required to submit a letter of recommendation and unofficial transcript(s).
Step 3: Select applicants are recommended for GW admission and are invited to submit an application to GW. Review our step-by-step guide to applying to GSEHD >
To learn more about the program, admission process, and upcoming events, please connect with the GSEHD Admissions Team at education@gwu.edu or 202-994-9283.
To be considered for admission, applicants must submit the online application form as well as the following required supporting documents. There is no application fee.

Prerequisite: Bachelor's Degree

Resume

Transcripts from all previously attended colleges or universities

Statement of Purpose (250-500 words)

Two Letters of Recommendation

*Additional application requirements may exist for international applicants.

For more information on any of these requirements, please visit our Admissions FAQs page.

Applications are currently being accepted on a case-by-case basis for Fall 2023. We encourage you to apply as early as possible. For more information or to inquire about the next admissions cycle, contact the GSEHD Admissions Team at education@gwu.edu or 202-994-9283.
 Tuition & Financial Aid
---
Thanks to generous support from the Marcus Foundation, all students accepted into the program receive significant scholarship benefits.
Year One (Grad Cert.)

Each student receives significant scholarship funds and is only responsible for $4,800, with the hope that students' employers will assist in the funding of their participation.

Year Two (Master's)

Each student receives significant scholarship funds and is responsible for only $6,900, with the hope that students' employers will assist in the funding of their participation.
Graduate tuition is charged per credit hour, unless otherwise noted. Rates vary by program and location.
The tuition rate* for the Israel Education program is $950 per credit hour. The graduate degree requires 15 credits, and the master's degree requires and additional 15 credits (30 credits total).
The Master's Degree program helped me build competence and confidence in my personal pedagogy and knowledge of Israel and Jewish education. As a result, I find myself thinking more critically about how theories of education play into my profession.
Bekkah Gold
-Cohort 5 RootOne
Not only did we talk about experiential education, but that's also how we learned. We created personal and professional connections. The faculty met our individual needs and, together, this made the learning meaningful and successful.
Jason Steckler
-Cohort 3 Onward Israel
The degree program gave me a superstructure, an organizational path, to approach the education that I do – and a new pedagogical infrastructure for everything my team does around Israel education, always placing the learner at the center.
Tina Malka
-Cohort 1 Hillel International
The Graduate Degree program gave me the academic foundation and tools - the technical language and pedagogical theories - to advance as a professional committed to raising the expectations and experiences of future generations.
 
Adam Blue
-Cohort 4 StandWithUs
 Career Outlook

The field of Israel Education is one of the most important new areas of Jewish professional growth and impact in the 21st century. Our programs are aimed at Jewish educators and communal professionals who want to make Israel education a full-time profession, as well as Jewish professionals (educators, community and organizational leaders, clergy) who want to develop competencies for Israel education.
Israel Education Career Opportunities

With a graduate degree in Israel education, you can pursue a variety of career paths related to education, Jewish studies, cultural exchange, and intercultural understanding. Here are some potential career options:

Israel Educator: You can work as an Israel educator, designing and implementing educational programs that focus on Israel's history, culture, politics, and society. This role can be found in Jewish day schools, community centers, Jewish organizations, or educational institutions.
Curriculum Developer: With your expertise in Israel education, you can develop curriculum materials and resources for schools, organizations, and institutions that aim to teach about Israel. This can involve creating lesson plans, educational activities, and multimedia content.
Jewish Community Educator: Many Jewish communities and organizations employ educators who specialize in Israel education to engage community members and foster a connection to Israel. This role may involve organizing events, leading workshops, and developing educational initiatives.
Israel Experience Coordinator: In universities or organizations that facilitate Israel experience programs, you can work as a coordinator specifically focusing on Israel experiences. You would help students with logistics, cultural integration, and educational programming during their time in Israel.
Cultural Exchange Specialist: With a graduate degree in Israel education, you can work as a cultural exchange specialist, promoting mutual understanding and collaboration between Israeli and international communities. This may involve organizing exchange programs, facilitating dialogue, and fostering cross-cultural communication.
Nonprofit Work: Many nonprofit organizations focus on Israel-related initiatives and projects. You can work for these organizations in various capacities, such as program management, community engagement, advocacy, or fundraising.
Research and Policy Analysis: With advanced knowledge in Israel education, you can pursue research positions in educational institutions, think tanks, or policy organizations. You can contribute to research projects, conduct evaluations, and provide recommendations for educational policies related to Israel.
Education Consultant: As an education consultant, you can offer your expertise to schools, organizations, and institutions seeking guidance on Israel education. You can provide advice, develop strategies, and assist in the implementation of Israel-focused educational initiatives.

Potential Employment Settings

A sampling of the leading agencies and educational settings in which our students currently work include:

Authentic Israel
Camps Massad, Solelim, and Yavneh
Campus Hillels
Embassy of Israel
Hand in Hand
Hillel International
Israel Policy Forum, The Washington Institute for Near East Policy
Israeli Ministry of Defense
Jewish Community Relations Council
Maccabi USA
Maimonides Foundation
Onward Israel
Rockdale Temple, Temple Beth Abraham, Temple Ohev Shalom
Rodeph Shalom School
Samis Foundation
Schusterman Family Foundation
Shorashim (Birthright Israel)
Stand With Us
The iCenter
The Israeli Ministry of Education
The Jewish Agency, The Jewish Federation
Universidad Hebraica
Woodstock Jewish Congregation
World Zionist Organization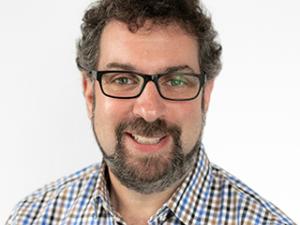 Dr. Benjamin M. Jacobs
Program Director, Israel Education; Research Associate Professor, Experiential Jewish Education