Dr. Mina Attia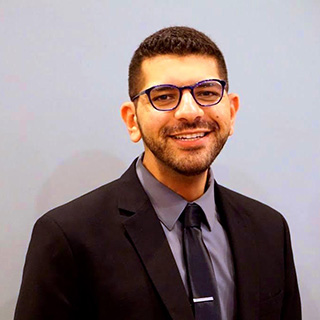 Dr. Mina Attia
Assistant Professor, Counseling and Human Development
---
School: Graduate School of Education and Human Development
Contact:
Dr. Mina Attia is an Assistant Professor of Counseling and Human Development. His research agenda consists of two main branches. The first focuses on issues of trauma and adjustment of immigrants, refugees, and asylum seekers. The second explores multicultural issues of ethics and professional development in counseling. Dr. Attia has published on these topics as well as provided trainings, lectures, and presentations both locally and nationally.
As a scholar-practitioner, Dr. Attia has practiced clinical mental health counseling in a variety of settings and holds board-certification as a National Certified Counselor (NCC). His clinical experience includes psychiatric rehabilitation, outpatient private practice, university center counseling, as well as clinical supervision of counselors in training.
Dr. Attia is a member of several local, state, and national professional counseling organizations and holds multiple leadership and service positions. Most recently, he was selected as an Item Writer and Subject Matter Expert by the National Board for Certified Counselors to contribute to the national counselor preparation and licensure examinations.
Prior to joining the faculty of the George Washington University, Dr. Attia served part-time on the faculty of The Johns Hopkins University and James Madison University's graduate counseling programs.
---
Ph.D. in Counseling and Supervision, James Madison University
M.S. in Clinical Mental Health Counseling, Johns Hopkins University
B.A. in Psychology, University of Maryland Baltimore County