Dr. Mina Attia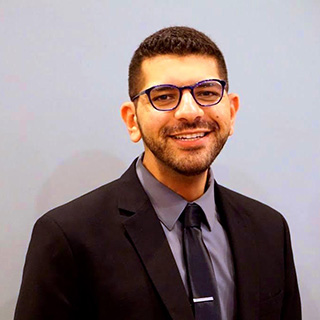 Dr. Mina Attia
Assistant Professor, Counseling and Human Development
---
School: Graduate School of Education and Human Development
Department: Counseling and Human Development
Contact:
Dr. Mina Attia is an Assistant Professor of Counseling and Human Development and Co-Director of the Clinical Mental Health Counseling Program. His research agenda consists of two main branches. The first focuses on trauma and adjustment of immigrants, refugees, and asylum seekers. The second explores multicultural issues of ethics and professional development in counseling. Dr. Attia has published on these topics and provided training, lectures, and presentations nationally and internationally.
Dr. Attia has practiced clinical mental health counseling in various settings and holds board certification as a National Certified Counselor. His clinical experience includes psychiatric rehabilitation, outpatient private practice, university center counseling, as well as clinical supervision of counselors-in-training.
Dr. Attia is a member of several regional, national, and international professional counseling organizations and holds multiple leadership and service positions. He has served as a subject matter expert for the National Board for Certified Counselors and an item writer for the national counselor preparation and licensure examinations. Currently, he is an editorial board member for the International Journal for the Advancement of Counseling and The Counseling Psychologist.
Before joining the George Washington University faculty, Dr. Attia served part-time on the faculty of The Johns Hopkins University and James Madison University's graduate counseling programs.
---
Ph.D. in Counseling and Supervision, James Madison University
M.S. in Clinical Mental Health Counseling, Johns Hopkins University
B.A. in Psychology, University of Maryland Baltimore County
Dr. Mina Attia, Dr. Bagmi Das, and colleagues published an article titled, "Integrating Multicultural Competencies in Ethical Decision-Making with Immigrant Populations," in the journal Counseling and Values. This article provides an overview of several ethical decision-making models and utilizes the Multicultural Ethical Decision-Making Model to navigate a scenario involving an immigrant counselor and an immigrant client.

Dr. Mina Attia and doctoral student Shiyu Tang (Counseling) provided an educational session titled, "Integrating Multicultural Competencies in Ethical Decision-Making with Immigrant Populations: A Case Study," at the Laws and Ethics in Counseling Conference.

Dr. Mina Attia, Dr. Bagmi Das, and counseling doctoral students Shiyu Tang, Hanyun Li, and Yuqing Qiu published an article titled "Pre- and Post-Migration Experiences of LGBTQ+ Asylum-Seeking Individuals: A Phenomenological Investigation" in the Journal of LGBTQ Issues in Counseling. 
Dr. Mina Attia and colleagues published an article titled "Working with Immigrant Children in Schools: Applying a Multi-Tiered Approach" in the Journal of Child and Adolescent Counseling. 
Dr. Mina Attia and doctoral students (Counseling) Hanyun Li, Yuqing Qiu, and Shiyu Tang published an article titled "Refugees in Counseling Journals: A 20-Year Content Analysis" in the Journal of Counseling Research and Practice. 
Dr. Mina Attia and colleagues presented an education session at the Association for Counselor Education and Supervision conference titled "Multicultural Supervision in Counseling: A Content Analysis of Peer-Reviewed Literature."
Dr. Mina Attia and Dr. Bagmi Das presented an educational session titled "Understanding Trauma and Adjustment of LGBTQ+ Asylum Seekers" at the National Board for Certified Counselors Annual Symposium.
Dr. Mina Attia presented an educational session at the annual Association for Humanistic Counseling conference titled "Queer Asylum Seekers' Experiences of Trauma, Adjustment, and Resilience."
Dr. Maggie Parker and Dr. Mina Attia published an article, "Utilizing Experiential Activities to Facilitate Multicultural Understanding within Ethical Decision-Making" in the Journal of Creativity in Mental Health. 
Dr. Mina Attia and Dr. Mary DeRaedt were invited panelists at this year's GWU Refugee Awareness Week, hosted by No Lost Generation. The event was titled "DisplacEducation: How Displacement Has Impacted Education and Human Development for Displaced and Refugee Students."