Dr. William Dardick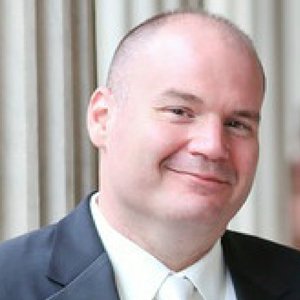 Dr. William Dardick
Associate Professor, Educational Research
---
School: Graduate School of Education and Human Development
Department: Educational Leadership
Contact:
Prior to his role at GSEHD, Dr. Dardick worked as a Branch Supervisor Psychometrician for the United States Food and Drug Admission (USFDA) and as an Adjunct Professor for the University of Maryland, College Park. He has over 15 years of experience in the field of psychometric and statistical consulting having worked for government, institutional and private organizations.
Dr. Dardick works with the Center for the Advancement of Research in Distance Education (CARDE) supporting assessment and quantitative research for online schools. Dr. Dardick remains very active in the applied world of assessment and psychometrics with a current focus on certification and certificate programs as a psychometric assessor for the American National Standards Institute (ANSI) and acts as adviser on outside programs (e.g., The International Food Protection Training Institute).
His research interests involve the development of educational tests and psychological instruments under the Evidence Centered Design (ECD) framework using advanced assessment techniques, data mining and cognitive science as they relate to learning and education, the advancement of psychometric and statistical methods of advanced Multi-Dimensional Item Theoretic Models.
---
Ph.D., University of Maryland - College Park
M.A., Towson University
B.S., Towson University
Statistical Analyses
Latent Variable Modeling
Basics in Machine Learning and Bayesian Modeling
Simulation Studies
Psychometrics
Credentialing
Experimental Research
Tuckwiller, E. D. & Dardick, W. R. (2018). Mindset, grit, optimism, pessimism, and life satisfaction in university students with and without anxiety and/or depression. Journal of Interdisciplinary Studies in Education, 6(2), 32-48.
Tuckwiller, E. D., & Dardick, W. R. (2015). Positive psychology and secondary transition for children with disabilities: A new theoretical framework. Journal of Interdisciplinary Studies in Education, 4(1), 3-20.