Dr. Sharon Dannels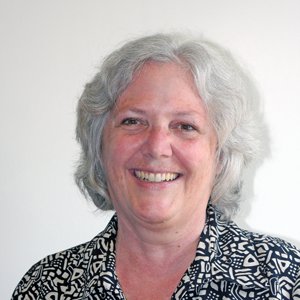 Dr. Sharon Dannels
Associate Dean for Doctoral Studies; Associate Professor, Educational Leadership
---
School: Graduate School of Education and Human Development
Department: Educational Leadership
Contact:
Dr. Dannels is an expert in both qualitative and quantitative research methods, Dr. Dannels has published extensively on a wide range of issues. She is recognized in particular for her work on the leadership roles of women in academic medicine.
With Masters degrees in psychology and social work, and a doctorate in psychology, Dr. Dannels has served on the faculty at Universty of Maryland and the University of Oklahoma. She currently consults with the Virginia Beach City Public Schools, Department of Accountability on classical and modern test theory, nonparametric statistics, and conducts hierarchical linear modeling workshops with departmental staff.
---
Post-Doctoral Fellowship, Eastern Virginia Medical School, Department of Internal Medicine
Ph.D., University of Oklahoma
M.S., Psychology, University of Oklahoma
M.S.W., University of Wisconsin
B.A., Whittier College
Evaluation
Multiple Comparison Procedures
Research Design
Critical Review of Research Literature
APA
Magrane, D., Morahan, P. S., Lyn, A., Dannels, S. A., Ambrose, S., & Dan, N. (2013). Leadership development programs for academic women in medicine and the sciences--linking program goals and evaluations of outcomes. Presentation at Association of American Medical Colleges Annual Meeting (AAMC), Philadelphia, PA.
Dannels, S. A., & McDade, S. A. (2008). A view of family-friendly policies in medical and dental schools. In J. Lester & M. Sallee. Establishing a Family-Friendly Campus: Best Practice. Symposium presented to the Association for the Study of Higher Education (ASHE), Jacksonville, FL.
Dannels, S. A., McDade, S. A., McLaughlin, J. M., & Chuang, Y. C. (2007). Gender equity, leadership development, and the impact of ELAM: A survey of medical and dental school deans. Paper presented at the Annual meeting of AERA, New York, New York.
Choi, J., Kim, S., Chen, J., & Dannels, S. (2011). A comparison of maximum likelihood of Bayesian Estimation of Polychoric Correlation using Monte Carlo Simulation. Journal of Education and Behavioral Statistics, 36(4), 523-54.
Dannels, S., et al. (2009). Medical school deans' perceptions of organizational climate: Useful indicators for advancement of women faculty and evaluation of a leadership program's impact. Academic Medicine, 84(1), 67-7.
Dannels, S. A. (2008). Evaluating a leadership program: A comparative, longitudinal study to assess the impact of the Executive Leadership in Academic Medicine (ELAM) Program for Women. Academic Medicine, 83(5), 488-495. (ISSN: 1040-244.
Lim, J. H., Dannels, S. A., & Watkins, R. (2008). Qualitative investigation of doctoral students learning experiences in online research methods courses. Quarterly Review of Distance Education, 9(3), 223-236, 347-34.