Dr. Elisabeth Rice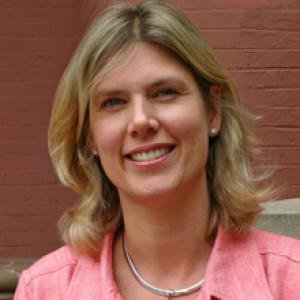 Dr. Elisabeth Rice
Associate Professor, Special Education and Disability Studies
---
School: Graduate School of Education and Human Development
Contact:
Dr. Rice is an associate professor of special education in the Department of Special Education and Disability Studies at the George Washington University.
A former classroom teacher of students with a variety of learning and emotional challenges, Dr. Rice has served as a principal investigator on local and federal personnel training grants and coordinates a master's degree program for special education teachers.
Her current research interests and publications focus on girls with emotional behavior disorders, school/university partnerships and effective interventions for students with social, emotional, and behavioral difficulties.
Dr. Rice is the mother of three children.
---
Ed.D., The George Washington University
M.A., The George Washington University
B.A., Wellesley College
Davis, M. R., Culotta, V. P., Levine, E. A., Rice, E. H. (2010). School success for kids with emotional and behavioral disorders. Waco, TX: Prufrock Pres.
Rice, E., & Taymans, J. (2010). Detecting the unique characteristics and troubling outcomes of girls' aggression: A synthesis of the literature. In B. Glick's Cognitive behavioral programs and interventions: What works with at-risk youth (2nd ed.). Kingston, NJ: Civic Research Institute.
Rice, E. H., & Yen, C. (2010). Examining gender and academic achievement of students with emotional disturbance. Education and Treatment of Children, 33(4), pp. 601-62.
Rice, E., Merves, E., & Srsic, A. (2009). Perceptions of gender differences in the expression of emotional and behavioral disabilities. Education and Treatment of Children, 31(4).
Floyd, C. E., & Rice, E. K. (2009). Exploring elementary special educators' beliefs regarding the National Council of Teachers of Mathematics Standards A cross-sectional survey. FOCUS on Learning Problems in Mathematic.
Rice, E. (2002). The collaboration process in professional development schools (PDSs): Results of a meta-ethnography 1990-1998. Journal of Teacher Education, 53(1), 55-6.