Dr. Patricia Tate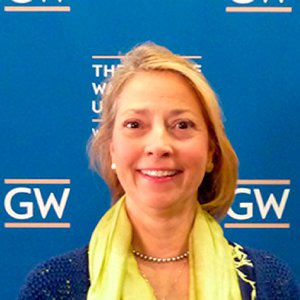 Dr. Patricia Tate
Associate Professor Emeritus, Curriculum and Pedagogy
---
School: Graduate School of Education and Human Development
Department: Curriculum and Pedagogy
Contact:
Dr. Tate is an Associate Professor Emeritus of Curriculum and Pedagogy. Her scholarship focuses on practitioner research and self-study of professional development for university supervisors and ethical supervisory practices in development of the teacher candidate.
---
Ph.D., University of Maryland, College Park
M.Ed., George Mason University
B.S., Old Dominion University
Tate, P.S., Kochhar-Bryant, C.A., Wise, S.M., O'Neill, V.P., Sloan, K.J., & Whitson, J. (2017). Opening the black box: Self-study clinical practices in educator preparation. In Ryan Flessner and Debra R. Lecklider (Eds.), The power of clinical preparation in teacher education, pp. 87-103, New York: Rowman and Littlefield.
Tate, P.S., Jarrett, M.H., Lawlor, A.C., Page, L.M., & Ramsey, A.S. (2008). Supervisors of teacher interns: Building a learning community through inquiry-based practices. In Anastasia Samaras, Clive Beck, Anne Freese, and Clare Kosnik (editors). LearningCommunities in Practice. Springer Press: The Netherlands.
Tate, P., Pyke, C., Kortecamp, K., & Muskin, C. (2005). Developing an ethical orientation toward supervisory practice through collaborative case writing. Action in Teacher Education, 27( 3), 13-25.
Mauro, L., & Tate, P. (2001). Accessing/assessing the development of beliefs and knowledge about effective teaching in prospective teachers: A practical inquiry. Action in Teacher Education. 22 (4), 75-85.