Dr. Neal Chalofsky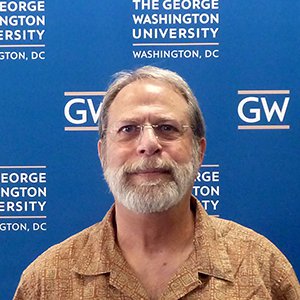 Dr. Neal Chalofsky
Associate Professor Emeritus, Human & Organizational Learning
---
Contact:
Dr. Chalofsky was associated with the GW HOL program for over 20 years, and previously was the director of the Human Resource Development program at the Northern Virginia Graduate Center of Virginia Tech.
He began his career an internal HRD practitioner, manager, and researcher for several federal and corporate organizations for over a decade. Neal has served as a past president of the local American Society for Training and Development chapter, and is a founding member of the Academy for Human Resource Development.
Organizations that he has consulted with include: The World Bank, Mobil Research and Development Corporation, Bell Atlantic, National Institute for Work and Learning, Computer Sciences Corporation, U.S. Chamber of Commerce, the Smithsonian, and Ernst & Young.
Neal is the coauthor of Effective Human Resource Development, and Up the HRD Ladder, as well as numerous chapters of edited works and journal articles. His research interests are in the areas of developing meaningful workplaces, increasing capacity for learning, facilitation and team development, and the evolution of the HRD/HOL profession and discipline.
Education
Ed.D., The George Washington University
M.B.A., American University
B.S., Temple University
Programs
Doctorate in Human and Organizational Learning
Master's in Organizational Leadership and Learning
Publications
Chalofsky, N. (2010). Meaningful workplaces: Reframing how and where we work. San Francisco, CA: Jossey-Bass.
Chalofsky, N. (2008). Work-life programs and organizational culture: The essence of workplace community. Organization Development Journal, 26, 11-18.
Chalofsky, N. (2007). The seminal foundation of the discipline of hrd: People, learning, and organizations. Human Resource Development Quarterly, 18, 431-442.
Goodman, P. & Chalofsky, N. (2005). Exploratory research on the effect of autonomous learners to team learning within healthcare. In M. A. Rahim & R. T. Golembiewski (Eds.) Current Topics in Management, Vol. 10.