Dr. Michael Marquardt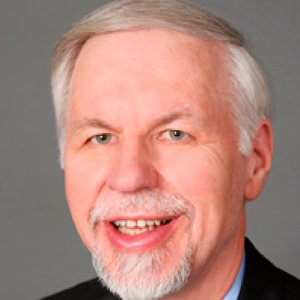 Dr. Michael Marquardt
Professor Emeritus, Human & Organizational Learning; International Affairs
---
Contact:
Dr. Michael Marquardt is Professor Emeritus of Human Resource Development and International Affairs, former Chair of GSEHD's Department of Human and Organizational Learning, and former Program Director of the Executive Leadership Program and Global Leadership in Teams and Organizations Graduate Certificate Program. Mike serves as President of the World Institute for Action Learning.
He has held a number of senior management, training and marketing positions with organizations such as Grolier, American Society for Training and Development, Association Management Inc., Overseas Education Fund, TradeTec, and U.S. Office of Personnel Management.
Dr. Marquardt has trained more than 95,000 managers in nearly 100 countries since beginning his international experience in Spain in 1969. Consulting assignments have included Marriott, Microsoft, Motorola, Nortel, Alcoa, Boeing, Caterpillar, United Nations Development Program, Xerox, Nokia, Constellation, Samsung, Organization of American States, and Singapore Airlines as well as the governments of Indonesia, Laos, Ethiopia, Zambia, Egypt, Kuwait, Saudi Arabia, Turkey, Russia, Jamaica, Honduras, and Swaziland.
He enjoys skiing, music and traveling with his Swiss wife, four children and eight grandchildren.
Education
Ed.D., The George Washington University
M.A., State University of New York
B.A., Maryknoll College
Publications
Marquardt, M. J. (2014). Leading with Questions: How leaders find the right solutions by knowing what to ask. San Francisco: Jossey-Brass.
Marquardt. M. J. (2011). Building the learning organization: Achieving strategic advantage through a commitment to learning (3rd ed.). Boston: Nicholas Brealey Publishing.
Marquardt, M. J., Leonard, H. S., Freedman, A. M., & Hill, C. C. (2009). Action learning for developing leaders and organizations: Principles, strategies, and cases. Washington, D.C.: American Psychological Association.
Marquardt, M. J. (2004). Optimizing the power of action learning: Solving problems and building leaders in real time. Mountain View, CA: Nicholas Brealey America.
Marquardt, M. J., & Horvath, L. (2001). Global teams: How top multinationals span boundaries and cultures with high-speed teamwork. Mountain View, CA: Davies-Black Pub.
Marquardt, M. J., & Berger, N. O. (2000) Global leaders for the twenty-first century. SUNY series in management-communication. Albany, NY: State University of New York Press.
Marquardt, M. J. (1999). Action learning in action: Transforming problems and people for world-class organizational learning. Mountain View, CA: Davies-Black Publishing.
Marquardt, M. J. (1998). The global advantage: Improving human performance. Houston, TX: Gulf Publishing Company.
Marquardt, M. J., & Kearsley, G. (1998). Technology-based learning: Maximizing human performance and corporate success. Boca Raton, FL: CRC Press.
Marquardt, M. J., & Engel, D. W. (1993). Global human resource development. Upper Saddle River, NJ: Prentice Hall.