Dr. Jonathon Grooms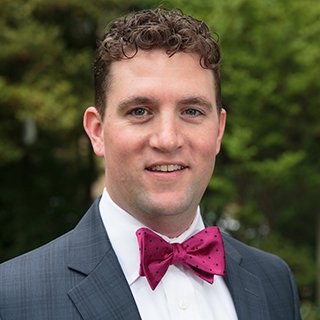 Dr. Jonathon Grooms
Assistant Professor, Curriculum and Pedagogy; Science
---
School: Graduate School of Education and Human Development
Contact:
Dr. Grooms's research explores how teachers support their students' engagement with the essential practices of science and engineering through instructional approaches and authentic science experiences. Additionally, his work related to scientific argumentation investigates how teachers' instructional decisions support students' development of science proficiency students' learning of core ideas and scientific practices.
Dr. Grooms is involved in several STEM education projects including: Integrating Chemistry and Earth Science (funded by NSF), Mentored Experiences to Expand Opportunities for Research for High School (METEOR, funded by NIH), and GWNoyce: STEM Teaching Excellence in High-Need Schools (funded by NSF). Each of these projects investigates factors that influence and enhance students' learning or support the growth and development of STEM teachers.
Dr. Grooms coordinates the Graduate Certificate in STEM Teaching. He also serves as co-director for GWTeach, GW's undergraduate STEM teacher preparation program. The GWTeach program allows undergraduate STEM majors to earn their bachelor's degree in a STEM field as well as earn a minor in STEM Teaching and pursue teacher licensure.
For additional information about Dr. Grooms and his work, please visit: www.jgrooms.com
---
Ph.D., Florida State University
B.S., Florida State University
Grooms, J., Sampson, V., and Enderle, P. (2018). How concept familiarity and experience with scientific argumentation are related to the way groups participate in an episode of argumentation. Journal of Research in Science Teaching, 55(9), 1264-1286.
Grooms, J., Enderle, P., Murphy, A., Hutner, T., and Sampson, V. (2016). Argument-Driven Inquiry in Physical Science: Lab Investigations for Grades 6-8. Arlington, VA: NSTA Press.
Grooms, J., Enderle, P., & Sampson, V. (2015). Coordinating scientific argumentation and the Next Generation Science Standards through argument-driven inquiry. Science Educator, 24(1), 45-50.
Grooms, J., Sampson, V., & Golden, B. (2014). Comparing the effectiveness of verification and inquiry laboratories in supporting undergraduate science students in constructing arguments around socioscientific issues. International Journal of Science Education, 36(9), 1412-1433.
Sampson, V., Enderle, P., Grooms, J., & Witte, S. (2013). Writing to learn by learning to write during the school science laboratory: Helping middle and high school students develop argumentative writing skills as they learn core ideas. Science Education, 97(5), 643-670.
Sampson, V., Grooms, J., & Walker, J. (2011). Argument-Driven Inquiry as a way to help students learn how to participate in scientific argumentation and craft written arguments: An exploratory study. Science Education, 95(2), 217-257.