Dr. Bagmi Das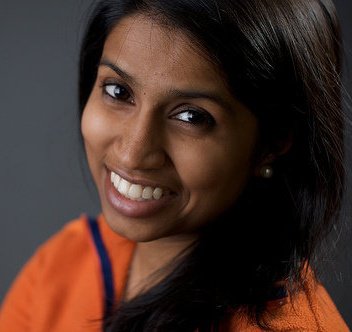 Dr. Bagmi Das
Program Co-Director, Clinical Mental Health Counseling; Assistant Professor, Counseling and Human Development
---
School: Graduate School of Education and Human Development
Department: Counseling and Human Development
Contact:
Dr. Bagmi Das is an Assistant Professor of Counseling and Human Development at the George Washington University. Her expertise is in the fields of trauma intervention, family therapy, and multicultural and social justice development in counselors in training (CITs). Some of her additional areas of interest include multicultural counseling and support seeking behavior across cultural contexts. Her recent research projects look closely at trauma experience in populations experiencing intersectional barriers to mental health. Simultaneously, she has been conducting research into creative andragogy as it related to counselor identity development in the context of social justice and multicultural issues.
Dr. Das is licensed as a Marriage and Family Therapist in California. She has counseled adolescents and families in various contexts including in-home therapy, group homes/residential treatment centers, community mental health centers, high schools, career centers, and post-secondary institutions. Her breadth of experience within different systems and in working with diverse clients and families informs her research agenda.
---
Ph.D. in Counselor Education, The Pennsylvania State University
M.S. in Counseling with a concentration in marriage and family therapy, San Diego State University
B.S. in Psychology and English, Carnegie Mellon University
Sexual Violence Trauma
AAPI Communities, Immigrants & Refugees
Marriage and Family Therapy
Trauma in Children and Families
July 25, 2023 - Dr. Bagmi Das presented a paper presentation, "Support Seeking for South Asian American Survivors: A Phenomenology," co-authored by Counseling and Human Development graduate students Qi Chen, Yuqing Qiu, and Hanyun Li, at the 2023 American Psychological Association Division 45 Research Conference in San Diego, CA.
July 5, 2023 - Dr. Mina Attia, Dr. Bagmi Das, and colleagues published an article titled, "Integrating Multicultural Competencies in Ethical Decision-Making with Immigrant Populations," in the journal Counseling and Values. This article provides an overview of several ethical decision-making models and utilizes the Multicultural Ethical Decision-Making Model to navigate a scenario involving an immigrant counselor and an immigrant client.