Dr. Andrea Casey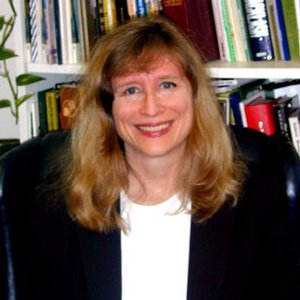 Dr. Andrea Casey
Associate Professor Emeritus, Human and Organizational Learning
---
School: Graduate School of Education and Human Development
Department: Human and Organizational Learning
Contact:
Dr. Casey's research interests include organizational cognition in areas such as collective memory and organizational identity and learning.
She is an active member of the Academy of Management (AOM) and has served as Division Chair for the Managerial and Organizational Cognition (MOC) Division and recently completed a three-year term on the Board of Governors. She has reviewed papers and proposals for multiple divisions of AOM including MOC, Research Methods, Organization and Management Theory, and Management Consulting and also reviews for the Eastern Academy of Management, the Academy of HRD, and the Organizational Learning, Knowledge and Capabilities International Conference. In addition she has reviewed for journals such as AOM Review, Organization Science, Management Learning, and Human Relations.
Dr. Casey is on the Editorial Board of Management and Organizational History and was a member of the editorial board for the Journal of Management. She has critiqued dissertation proposals for the Organization Science Annual Dissertation Competition.
Dr. Casey has more than 15 years of experience as an external HRD consultant to state government and private non-profit organizations throughout the country. In her HRD work, she is primarily involved in leadership development, strategic planning and organizational change initiatives.
---
Ed.D., The George Washington University
M.A., George Mason University
B.A., George Mason University
Casey, A. (2018) Organizational Identity and Memory: A Multidisciplinary Approach. New York: Routledge.
Ekmekci, O., Casey, A., Rosenbusch, K., Cataldo, C., & Byington, L. (2011). In or out? How physicians' professional identity influence their participation in clinical research. The Monitor, 50-54.
Casey, A., & Olivera, F. (2011). Reflections on organizational memory and forgetting. Journal of Management Inquiry, 20(3), 305-310.
Goldman, E., & Casey, A. (2010). Building a culture that encourages strategic thinking. Journal of Leadership and Organizational Studies, 17, 119-128.
Casey, A., & Goldman, E. (2010). Enhancing the ability to think strategically: A learning model. Management Learning, 41(2), 167-185.
Casey, A. (2005). Enhancing individual and organizational learning: A sociological model. Management Learning, 36(2), 131–147.